Dedicated to increasing Democratic voter turnout
Welcome to Blue Wave Coalition of Miami Dade.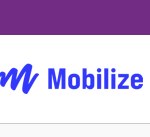 No event found!
We're thrilled you're here! We are experienced, local and focused on increasing Democratic voter turnout. You are serious about your commitment and willing to put in the time and effort it takes to win an election. Let's get to work!
Our projected costs for 2022 are $50,000, all of which we must raise from donors who are committed to getting Democrats elected and improving the quality of life for ALL Floridians. We do not have any employees, and all of our field work is volunteer, so every dollar you donate will be put toward producing our events and creating and distributing all of the printed materials for our canvasses and mailings.
Increase Democratic Voter Turnout
Canvass & Literature Drops
The Blue Wave Coalition of Miami-Dade is dedicated to increasing Democratic voter engagement and turnout by providing a proven approach, materials and resources to ensure the election of Democrats at every level to create a better future for all Americans.
Elections & Recommendations
In our Blue Wave Coalition Miami Dade Elections section, you'll find everything you need to be election ready in Miami Dade County for the 2022 Florida Primary and General Election. We will offer a complete slate of recommendations for the General Election, soon after the Primary has taken place and the ballot is set.