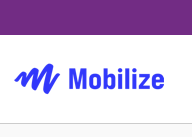 Canvass/ Phone Bank/ Get Out the Vote with Democratic Candidates on Mobilize!
ALERT! CANVASSING, PHONEBANKING and GOTV EVENTS UPDATE!
For the General Election, we are going to piggyback on candidate and blue shift canvasses and phonebooks, all listed through Mobilize which lists most federal and state elections.  We are focusing on State swing race opportunities which we see as 
Governor – Charlie Crist
State Senate 36 – Raquel Pacheco
State Senate 38– Janelle Perez
State House 113 AJ D'Amico
State House
 114 Adam Benna
State House
 115 Christie Davis
State House
 120 Adam Gentle
As a plus – Every vote in these areas also helps any statewide 
candidates (Charlie Crist and you know who) plus some winnable congressional races (you know who!!).
You come to this page where you can scroll down to look at everything or pick phone bank, canvass, get out the vote or whatever interests you the most.  Double click on the picture to make it bigger but best to see what it looks like and how easy it is on the link above.